On Vacation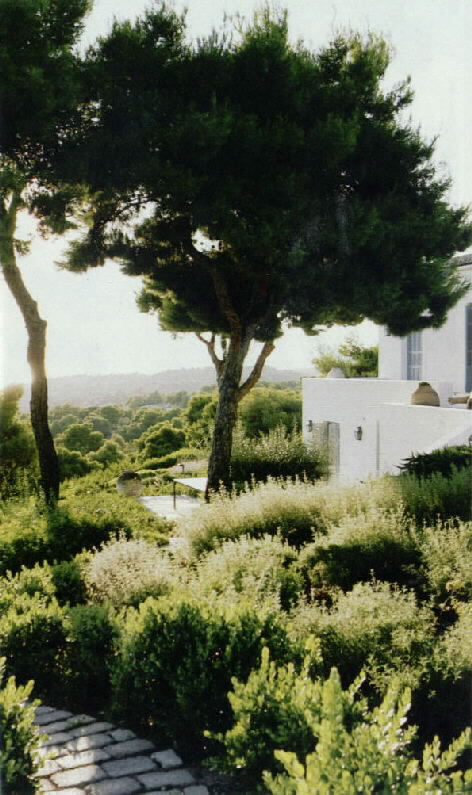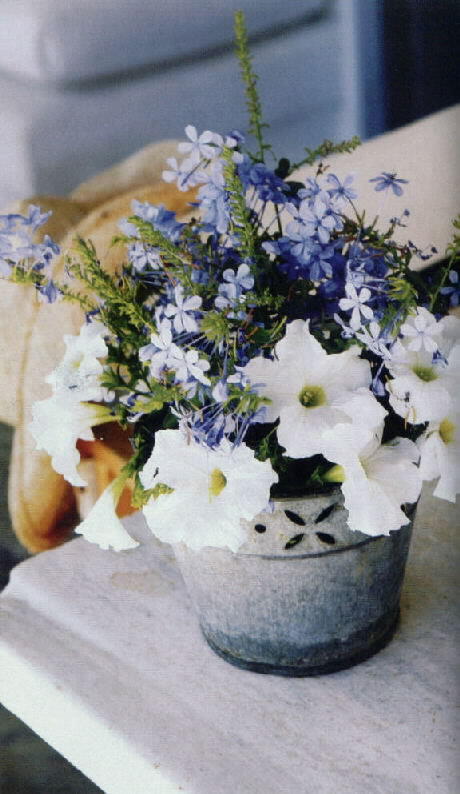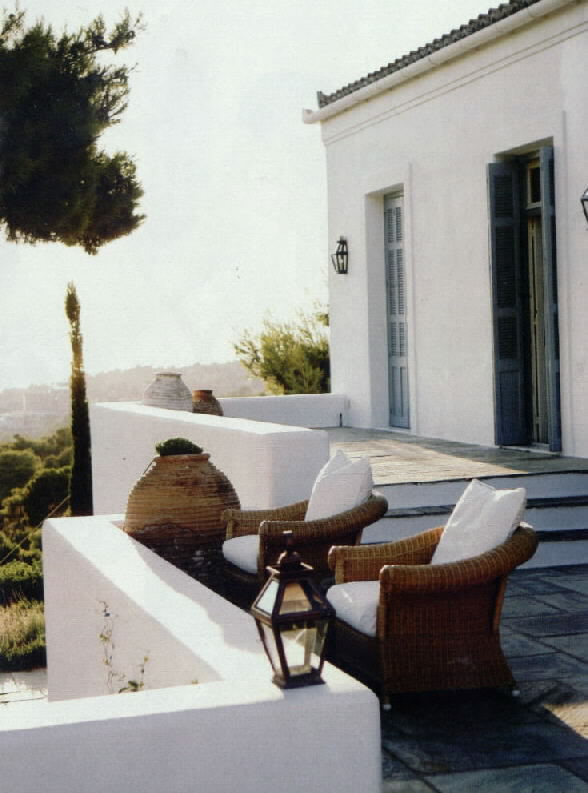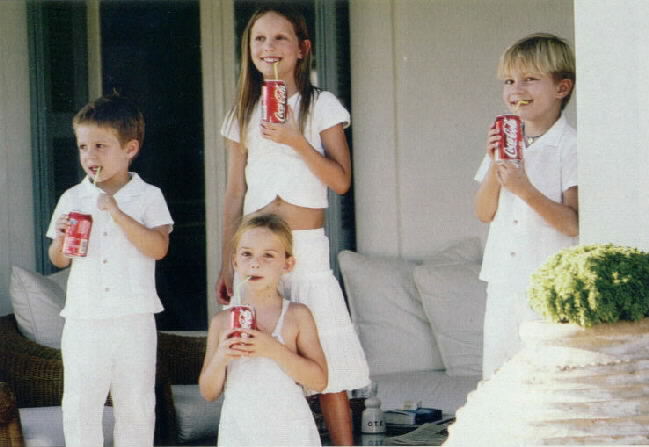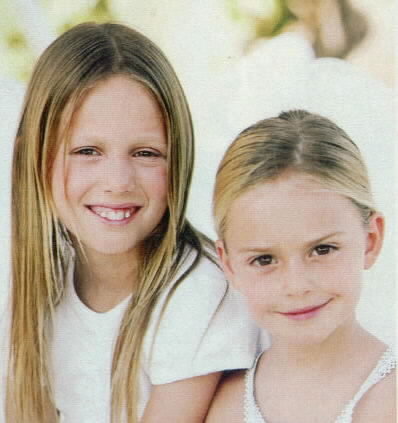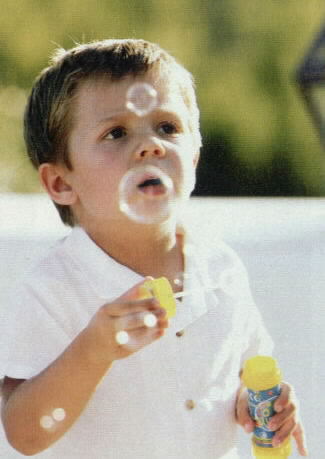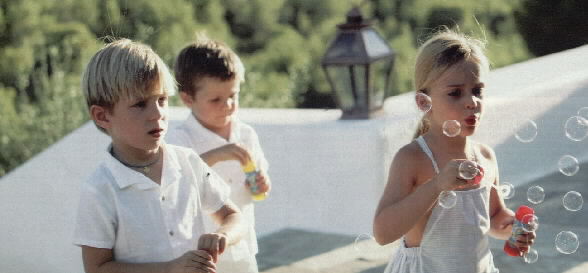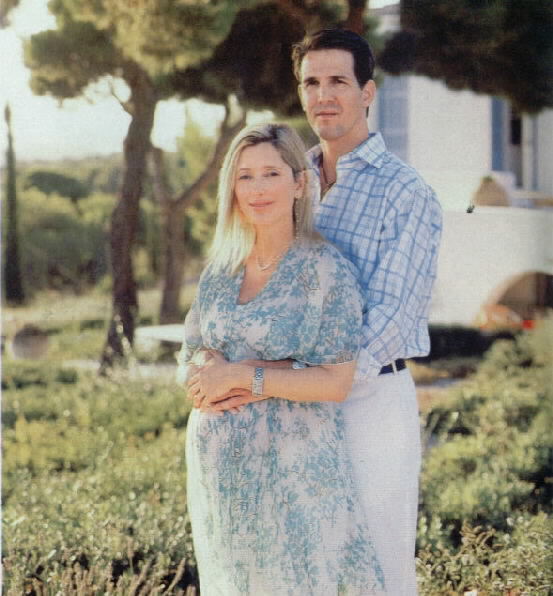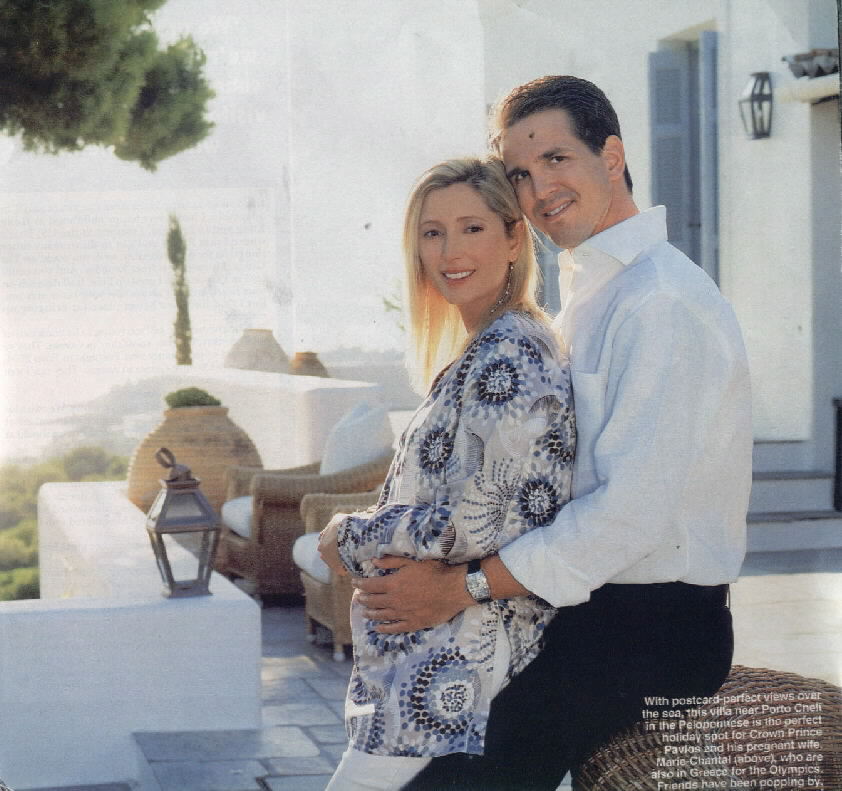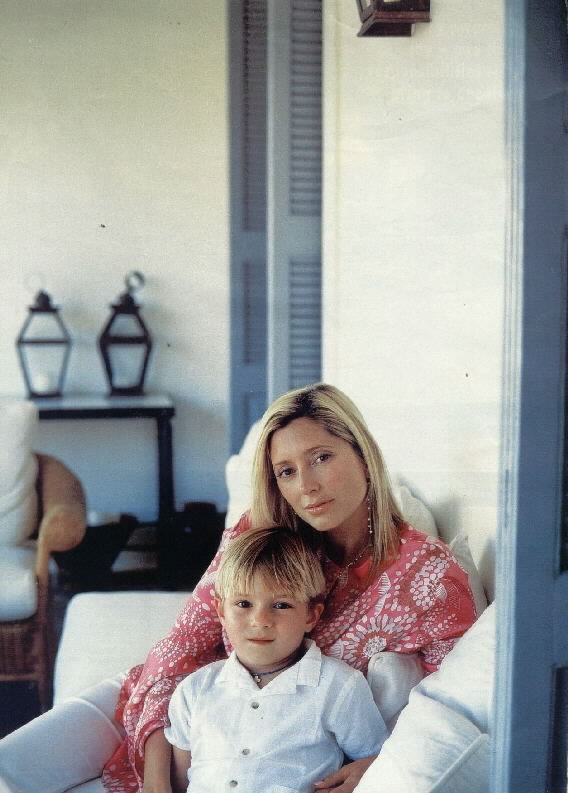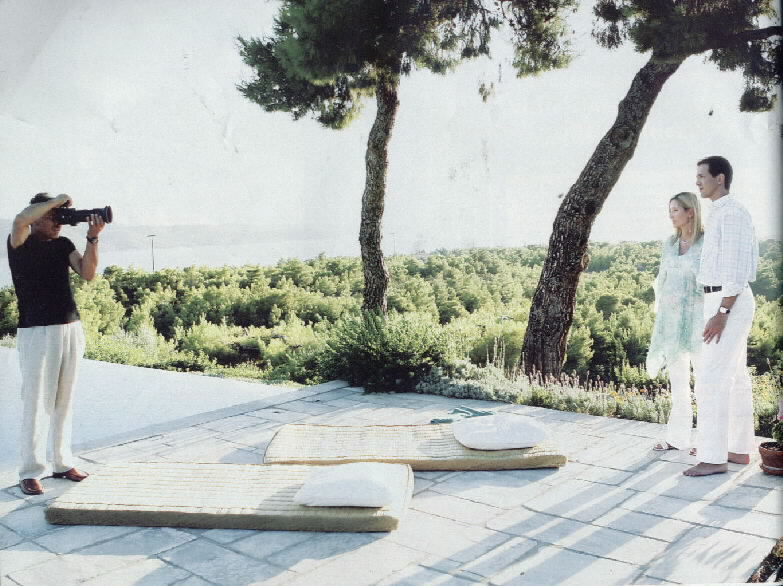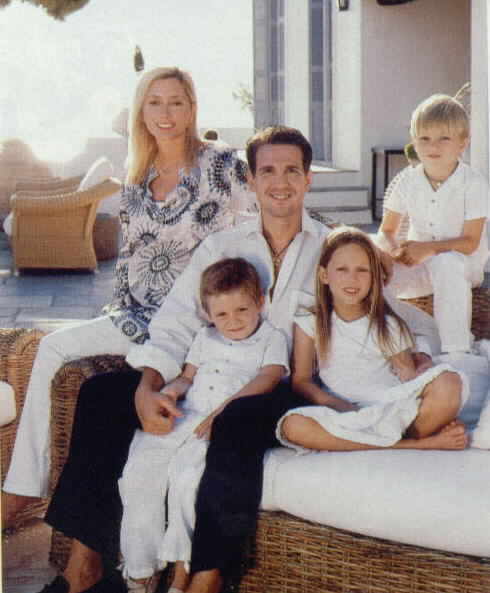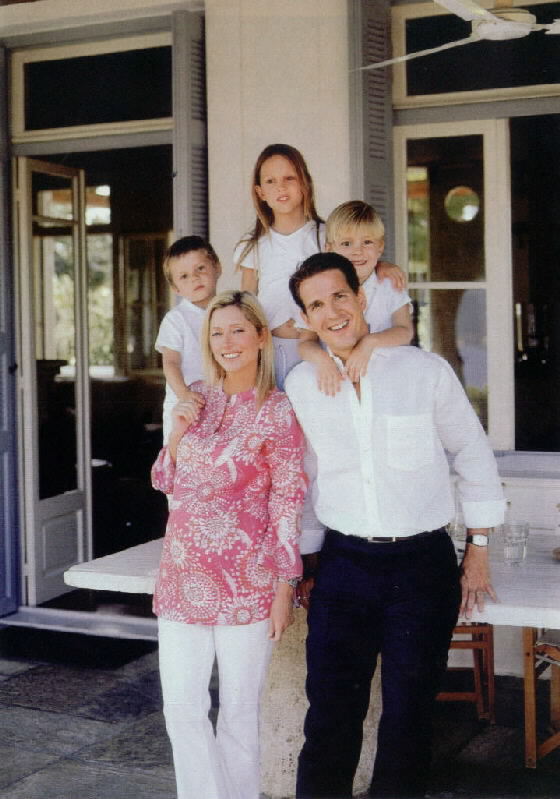 ***************************************
As He Holidays In His Native Greece
Crown Prince Pavlos Opens The Doors To His Idyllic Summer Hideaway
Its a long, lazy afternoon, but the children are in high spirits now, squealing with delight as the soap bubbles they blow drift way in the warm Mediterranean breeze.
Two women, one cradling a baby, sit by the infinity edge pool. Sharing a smile, they often look out to admire the postcard view again, a sweeping vista of oleanders, pines, olives and cypresses tumbling down to the sparkling sea, where the island of Spetses lies stretched out along the horizon. Inside the villa, perched on a hill near Porto Cheli In Greece, somebody is putting on music, a cue for the children to start dancing.
Dj for the day is Crown Prince Haakon of Norway, and the woman with the baby is his wife, Crown Princess Mette Marit. Next to her is Alexandra von Furstenberg. And their hosts at this intimate house party are none other than Crown Prince Pavlos of Greece, and his wife, seven months pregnant Marie-Chantal, who along with Alexandra, is one of the famous Miller Sisters, daughters of American duty-free billionaire Robert Miller.
"We are lucky," says the darkly handsome Pavlos as he stands back and surveys the house, the pool, the gardens and the view. "Because even though we chose to spend our holidays in just one place due to Marie's pregnancy, while we're here we have the chance to have plenty of visitors and enjoy Greece with our friends."
The Prince's love for his country is palpable. His father King Constantine lost his throne of Greece, which became a republic in 1974 after a vote against the monarchy. For Pavlos, exile had come even earlier: he was only 7 months old at the time of the Colonel's coup in 1967 that forced the family to leave.
As a boy he grew up in Italy, then at the Danish court-his aunt is the country's Queen Margrethe- and in the UK, where he served as a lieutenant in the British Army. He was later to study in the US, where he met Marie-Chantal, now 35, the glamorous billionaire's daughter. The pair married in 1995 in London; the champagne reception and dinner dance was attended by just about every royal dynasty in Europe.
As for Marie-Chantal she became a fashions designer, setting up a thriving business in children's' clothes, after she couldn't find exactly what she wanted in shops for her young daughter and two young sons.
The children's education is also tailor-made: both Pavlos and Marie-Chantal, with their multicultural backgrounds, are eager to bring them up to have both a respect for other cultures and a love for Greece, the country that was once home-and may one day be again.
Pavlos, you clearly love Greece. Could you see yourself living here?
"Yes. Its a beautiful country. I hear my language spoken here, I walk around and I never feel like a foreigner. I've spoken Greek since I was a child, I went to a Greek school and I've always had Greek friends. I've never lost touch with Greece. But before moving here, we'd have to do alot of groundwork, reorganize our careers and buy a house, to make the move as smooth as possible.".
And Marie-Chantal, where do you consider home?
"I don't honestly know. I can live anywhere as long as its with Pavlos and the children. I've lived in so many places over the years and I'm adaptable. I had a very happy childhood in Hong Kong and in London. I studied in the US. That's where I met Pavlos and got to do so many other things. As for my nationality, well you could say I'm Latina. My mother is from Ecuador. And you could say I'm European, as I grew up here. It all depends on your heart, and you always take your roots with you. But I find Europe a better place for bringing up your children."
P: "The children are still too young to be conscious of their identity, but they know that they're Greeks. They're all proud of our victory over Portugal in Euro 2004, and of the Olympic Games in Athens. They can't wait for the games to start.
Are you going to the Games?
"Of course. I'm very proud of my country. We owe a lot to all the people who've put so much time and effort into the games. It's easy to be critical, but we should at least recognize and support their huge effort."
How do you feel about having the weight of family tradition on your shoulders?
"Every family has its own tradition, whether its a big, small or unknown. And I'm always deeply touched that my family's tradition is so intertwined with the history of our country, that is it has suffered with Greece and loves Greece.
How would you describe you other great love, your wife Marie-Chantal?
"She's nothing like the idea most people have of her. She's a great person and the most beautiful woman. She's easygoing, down to earth, sensitive, polite and totally approachable. She adores kids and she's active, modern and has a wide range of interests. She's got spirit and imagination. And she works 24 hours a day. If you ask me if I'm jealous, well I trust her-but if anyone tries to flirt with her, then I get furious."
Marie-Chantal, how would you sum yourself up?
"I'm well organized, loyal, adaptable, stable, calm and very tender. My father taught me the value of hard work and I inherited my business instinct from him too. I've had a very varied life and I've always loved to try new things: I've worked at the famous Andy Warhol Factory, for example. But I found a balance and I found my prince, the man I love.
Do you realize how privileged you are?
M-C: "Every day, I take a step back and take a long look at life and try to be humble. I try to do the best I can to pay back the gifts that life has given me. That's one of the reasons why we do our charity work. We may not have the institutional infrastructure that other royal families have, but we want to do as much as we possibly can for children,"
Speaking of children, do you enjoy fatherhood Pavlos?
"I'm very aware of the joy-and the responsibilities-babies bring into our lives. I'm much calmer this around than when we had our first child. Olympia is 7, Konstantine 5 and Achileas 4.
"We do so many things together. We swim, clamber over rocks, look for sea urchins, watch cartoons, play hide and seek and golf and tell stories. They're interested in everything and stimulated by the world around them. One might develop faster than another, but the trick is to give them room to grow and to encourage them to make choices and to be self-reliant, without putting pressure on them. We want them to grow up normally and humbly. With love, limits and rules."
From Hello Magazine.